Custom Mats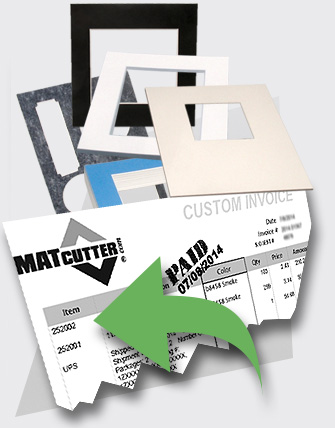 No minimum order
No minimum quantity
5x7 minimum outside dimension
28x36 maximum outside dimension.
Most projects shipped within 7 working days.
---
About our Online Catalog...
Adding items to your cart does not obligate you to place an order. You are not charged anything until you have completed the entire Checkout process. Please call 1-706-686-3571 or email info@matcutter.com if you have any questions or experience any difficulties.

Due to color variations of different monitors, colors shown are approximate only.